Sophie Roelants at Bio Base Europe Pilot Plant
http://www.bbeu.org/
Bilateral Meetings
04.06.2015 Thursday (10:00 am - 2:00 pm)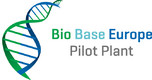 The Bio Base Europe Pilot Plant in an open innovation centre which enables the development of industrial bioprocesses and scale up and/or custom manufacturing thereof for companies (mainly private projects but also public ones) and universities (mainly public projects). The complete value chain from pretreatment of biomass (mechanical and/or enzymatic) through fermentation and/or biocatalysis and finally to the purified product(s) can be covered here under one roof at several scales and using a versatile set of techniques.
Country: Belgium
Organization Type: Research Centre, Service provider
Organization Size: 1-10
Phone: +3293357001
Email: Sophie.roelants@bbeu.org
City: Gent (Desteldonk) 9042,Rodenhuizekaai 1 Google map
Areas of Activities
Bioresource transformation
Pretreatment and processing of Biomass
Bioactive compounds from biomass
Valorisation of biomass waste streams
Biocatalysis and enzym technology
Offer & Request
Bioprocess design, scale up and custom manufacturing
Bioprocess design, scale up and custom manufacturing of biotechnological processes/products.
For some of the public projects we are searching for partners, which are specialized in application testing for food, cosmetic, agro and/or pharma applications. We can provide 'samples' on the kg scale and most products have surfactant properties, but also specialty carbohydrates etc. are available.
Cooperation Offered
Other
Manufacturing agreement
Technical co-operation
Cooperation Requested
Other
License agreement
Technical co-operation