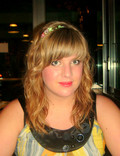 Philippa Furnival , Research Scientist - Biotech at Croda International Plc.
http://www.croda.com
Bilateral Meetings
03.06.2015 Wednesday (2:30 pm - 5:00 pm)
04.06.2015 Thursday (10:00 am - 2:00 pm)
Croda is the name behind the high-performance ingredients in some of the biggest, most successful brands in the world, creating products that are relied on by industries and consumers worldwide. Innovation runs through every aspect of our business, using creativity to build exciting ideas into practical solutions that add value by addressing people's unmet needs.
Our 3,600+ employees work across our 18 manufacturing sites and in offices in over 30 countries. They create local teams that form one global network who work together to inspire and influence each other, and our customers, to understand diverse markets and deliver the right solution. This is supported by the claims validation and efficacy testing package behind the thousands of ingredients that we develop and manufacture for our wide range of business sectors: Coatings and Polymers, Crop Care, Geo Technologies, Health Care, Home Care, Industrial Chemicals, Lubricants, Personal Care and Polymer Additives.
We are driven forward by our energy, passion, commitment and flexibility. We are proud to build on our heritage, challenging ourselves to satisfy the evolving needs of our customers and investors by developing new ingredient and technology platforms, such as our investment in biotechnology. We do this by continually learning and using this knowledge to influence future science. In everything we do, we believe in being a responsible company, ensuring that from the materials we use and the way we manufacture, to the ingredients we create, our focus on sustainability makes a positive contribution to people lives and the world they live in.

Country: United Kingdom
Organization Type: Manufacturer
Phone: 0151 4239230
Email: philippa.furnival@croda.com
City: Widnes ,Foundry Lane Google map
Areas of Activities
Bioactive compounds from biomass
Valorisation of biomass waste streams
Improving biomass production
Biocatalysis and enzym technology
Idea
Performance molecules from microbial fermentations
Interested in identifying molecules with a performance function and benefit for several different Croda markets (personal care, health care, crop care, geotech). For example biosurfactants, antioxidants, surface modifiers, UV protectants, carohydrate chemistry.
Cooperation Offered
Technical co-operation
Cooperation Requested
Technical co-operation
Offer & Request
Opportunity to collaborate with a world leader in natural products

Croda has a strong history in the development and commercialisation of speciality, performance ingredients for a variety of market sectors. The biotechnology group within Croda (located in Widnes, Cheshire) is focussed on developing innovative, biobased, sustainable products for customers and consumers worldwide.

There is an opportunity for universities and SME's to engage in a collaborative approach for the development and commercialisation of products through partnering with Croda. The biotechnology team is already experienced with the development of biosurfactants, antioxidants, UV protectants, antimicrobial agents, surface modifiers to name a few.

This matchmaking event is an ideal chance to initiate conversations between academics/SMEs and a representative from the Croda Biotechnology research and business teams, discuss ideas and potential partnerships leading to commercialisation of high impact academic projects.